North Wind Rain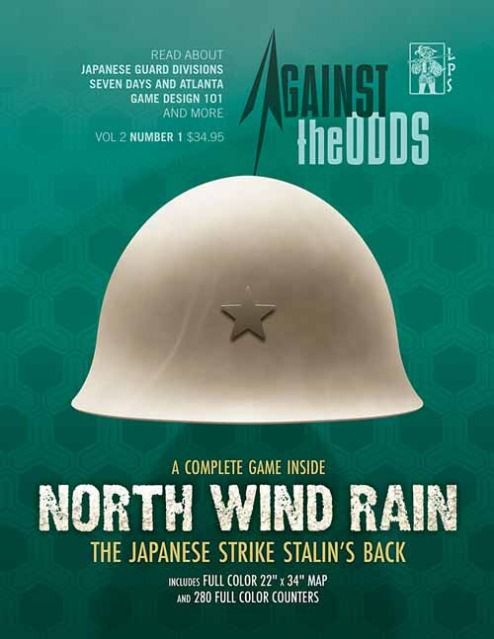 Quote from ATOMagazine:
North Wind Rain, the Japanese invasion of Manchuria, is an operational/strategic level game covering one of the great "what ifs" of the Second World War – a Japanese attack against the Soviet Far East. This attack, pitting the elite Japanese Kwantung Army against the full-strength divisions of the Soviet Far East Armies was not simply a hypothetical scenario, but one that the Japanese prepared for and seriously contemplated.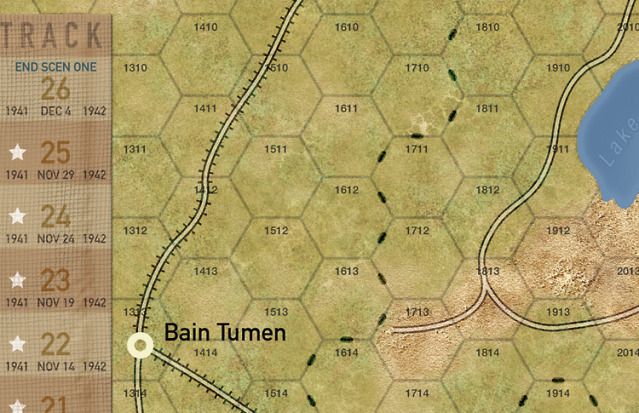 Two variants are offered: a 1941 attack roughly concurrent with the German assault against European Russia in which the Kwangtung Army faces some of the best units of the Soviet Far East Army and a 1942 scenario in which the Kwangtung Army, reinforced by a large mechanized force, squares off against a still large, but not as strong, Soviet Far East Army garrison.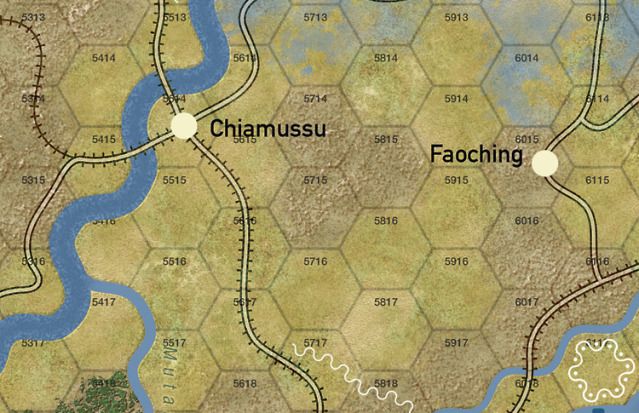 North Wind Rain and issue #5 of ATO
Maps - One full color 22"x34" mapsheet
Counters - 280 full color 1/2" die-cut pieces
Rules length - 11 pages
Charts and tables - 2 pages
Complexity - Medium
Solitaire suitability - Good
Playing time - Up to 10 hours
Design - Mark E. Stille
Development - Mark J. Perry, C. Rawling
Graphic Design - Craig Grando