KRONOCELL
From BGG wrote:
Kronocell is a 2 player skirmish miniatures game set in a steampunk sci fi world that combines strategic thinking, timing and use of action cards.With time being a main component, the mechanics don't rely on dice rolls, decks of cards and extensive rules that regulate the combat. Kronocell features an elegant Action/Reaction mechanic, breaking up the regular turn sequence and creating a fluid action experience. Game size and duration is scalable and players can choose battles between 1, 2, 3, 4 or 5 units.
Download Rules here:
https://www.dropbox.com/s/b3nn8zn8qdbio ... ebook.pdf/
for low res rulebook:
https://www.dropbox.com/s/y2jnrjzn99udw ... res.pdf?m/
Download PnP files here:
https://www.dropbox.com/s/85fvgwji72mqs ... l_PnP.pdf/
Grayscale PnP files:
https://www.dropbox.com/s/1x4339jensds4 ... res.pdf?m/
AWARDS:
BGG 2013 2 player Print and Play Competition:
BEST OVERALL GAME
BEST WARGAME
BEST NEW MECHANIC
BEST LARGE GAME
BEST SCI-FI GAME
BEST GRAPHIC DESIGN
I decided to make the print and play version with minor changes from the original files. Already asked permission from the designer to adjust the files to my need. Cards and board size and also the markers.
Here are the result:
1. MAIN BOARD
For a 2 player game, this one has quite a big board, mainly for the play area and also the turn track. I decided to make it mounted with 2 folds board, printed on inkjet paper without finishing and mounted it on 3mm thick board.
File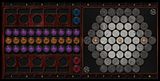 Mounted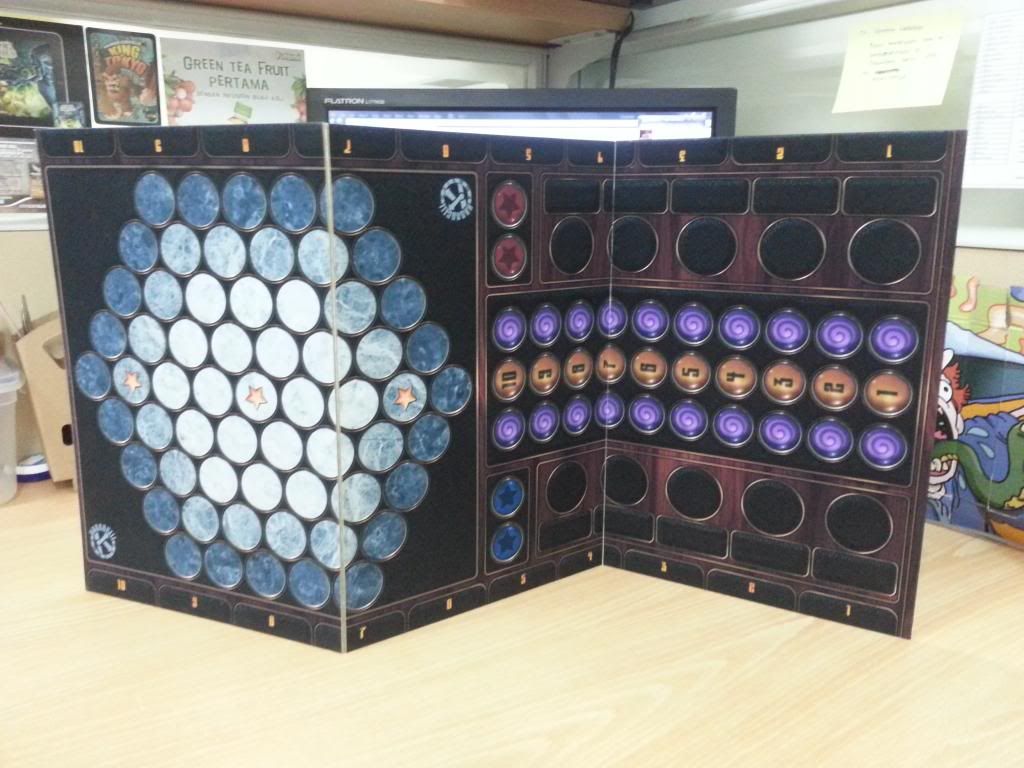 Back side board file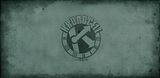 I also created the back side cover for the board but it's not yet implemented, since I still trying to find the easiest and cheapest way to print it on thin paper in a single file.
2. CARDS
First the cards have amazing artworks and also by the designer himself, hands down to him. I love the style, steam punk and retro style elements. I need to adjust the size of the cards to fit my available sleeves and edited the back side. Printed on 210 gsm inkjet paper, fold it to make it double side.
Print out result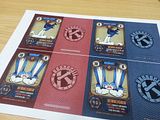 Final result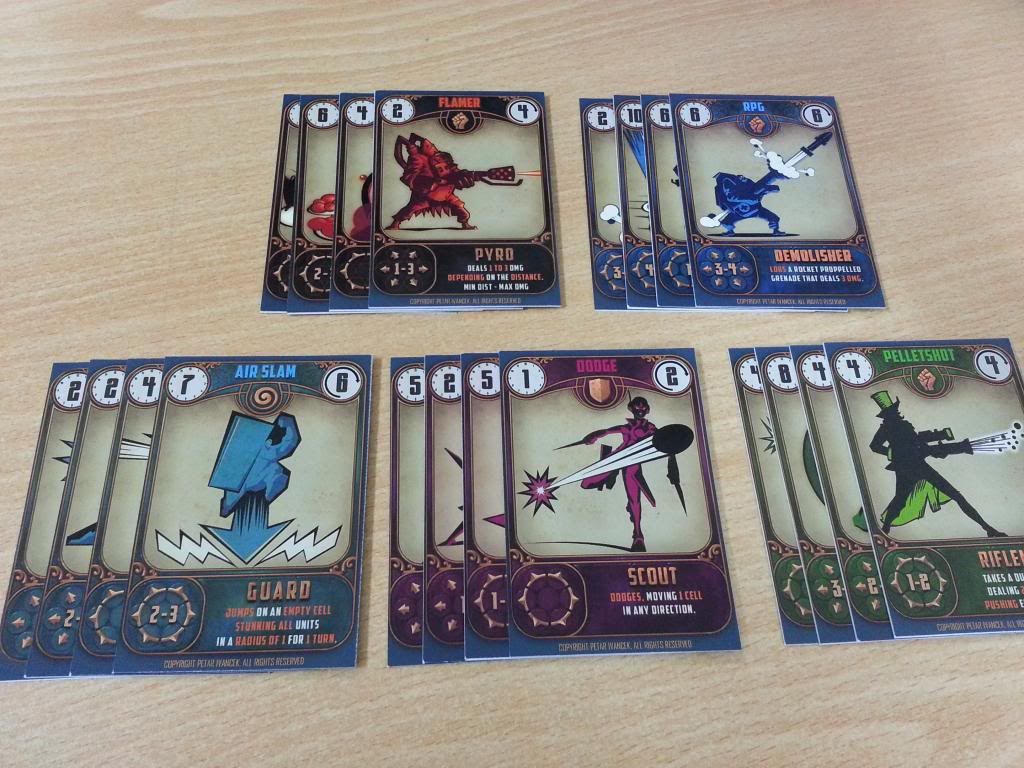 3. PLAYER AID
I also made a custom player aid to go on with the game. Thought it would be very useful to keep information of unit's movement and health and tie breaker system.
File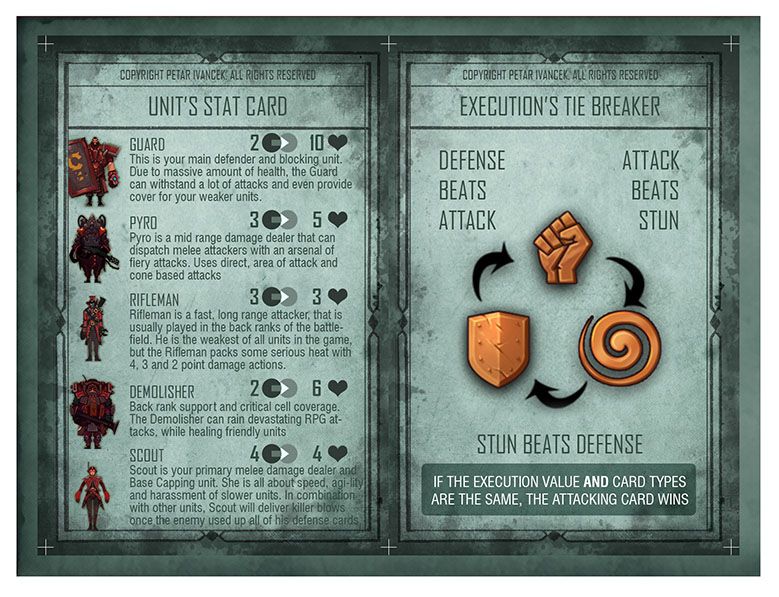 Print out result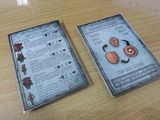 4. UNITS
So the game use paper miniatures for the units and I'm not really fond of this thing, but for temporary use here are the minis. This is the most tiring and hard part of the print and play project, to cut the little minis in small edges and such, excruciatingly painful and exhausting.
Print out result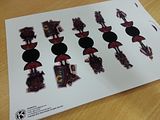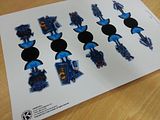 Paper minis final result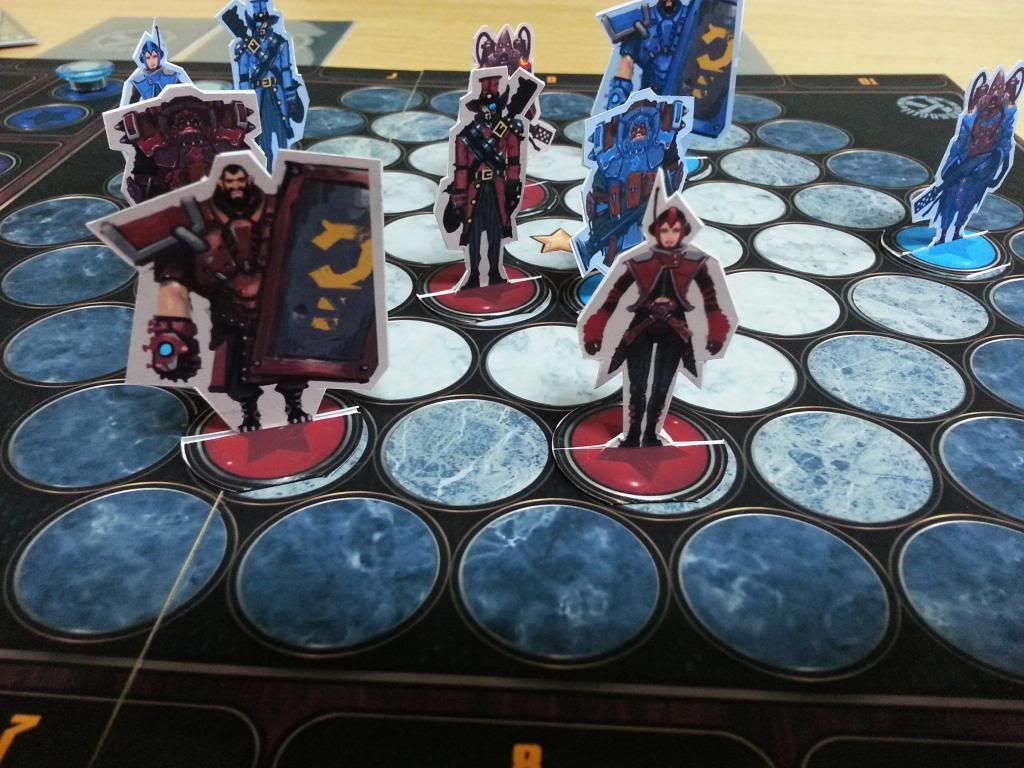 I intend to use pins for the unit minis, the same treatment for the markers as well but haven't got the chance to produce it yet.
5. OTHER TOKENS
There are several tokens, such as Point tokens, Turn marker and Unit markers. For now I used coins, bottle cap and button magnets instead of discs.
Tokens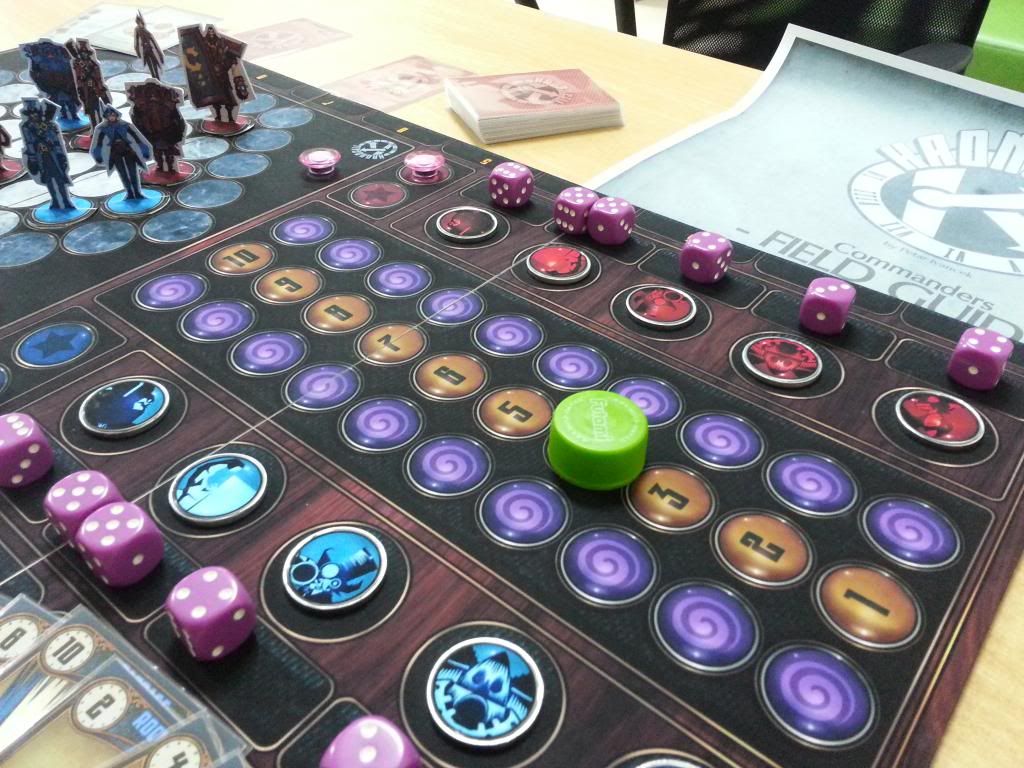 6. RULEBOOK
Just re-sized smaller (half down the original size.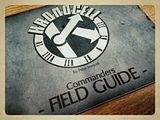 Overview
Here is the overview of the game components.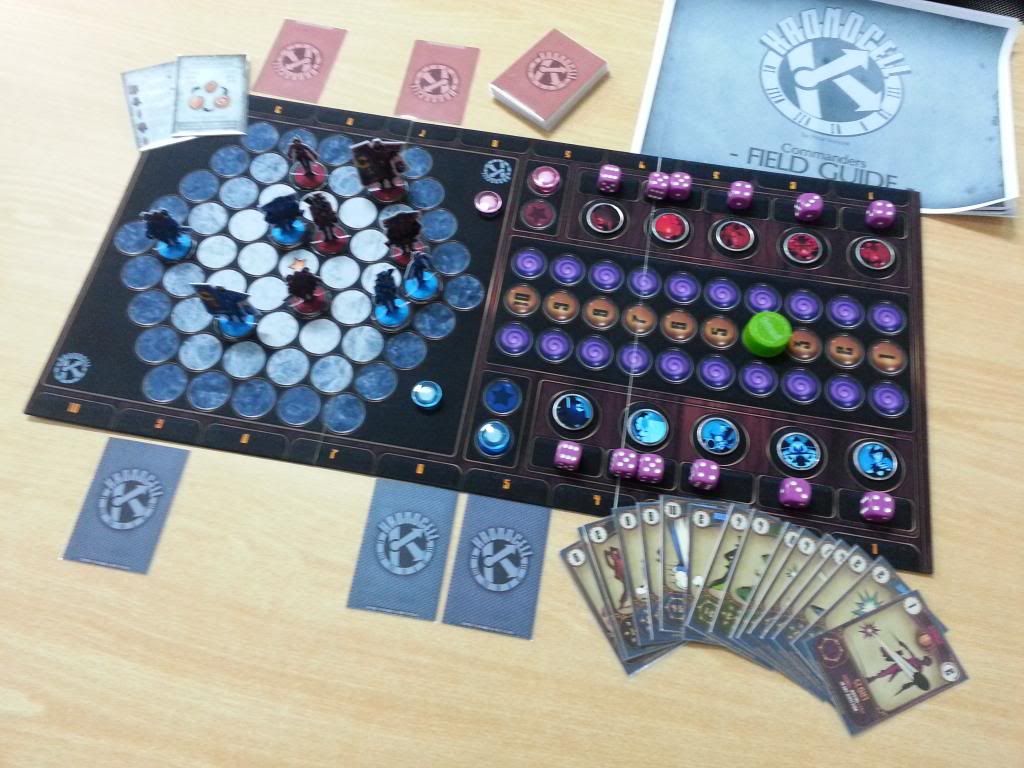 The designer informed me that there will be some minor changes, mostly on the rules and texts wording and maybe new characters, so I'm gonna wait on that before finalize my print and play version.
You can see more photos from my FB album:
https://www.facebook.com/media/set/?set ... 872&type=3

_________________
"I am the Harbinger of Menoth, his vessel on Caen. Through me the creator speaks, and he has much to say."


- The Harbinger of Menoth to the Synod-


-------------------------------------------------------------------------------------------------------------------------------------
BG Lineups | Wishlist
fortheloveofthegame