VivaJava: The Coffee Game: The Dice Game
It's on Kickstarter:
http://www.kickstarter.com/projects/dic ... e?ref=card
TC. Petty III is back, with the dice game version of his previous VivaJava: The Coffee Game.
And now he gives us the print and play files of his new game.
http://tcpettyiii.tumblr.com/post/51067 ... e-beta-2-0
A friend requested me to help print this game and modified some of the components for customization uses.
So, here they are:
1. BOARD
Okay, as you can see from the original files, the game comes out with several coasters that work as the boards.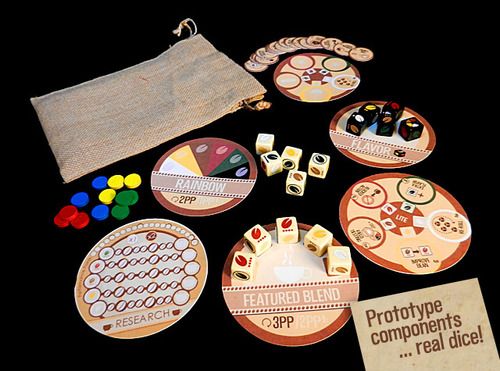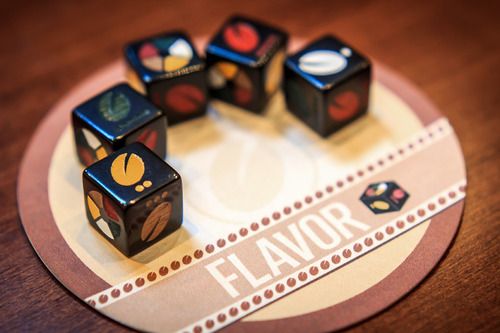 But this really concerns us for it would be hard to cut the coasters round manually without proper cut tools, so we decided to make it rectangular for easier production. But, we planned to make the board modular, for some part are basically optional based on the game mode version. So we divided the board into 4 sections, with one of the sections can be changed based on the game mode (Lite, House, Advance and Interns).
So the 4 sections are:
1. Main Blends
This modular board contains spaces for Featured and Rainbow blends (players place their dice blends here).
I also designed the layout for this modular board to be the main part of the board, so I placed a custom game logo on top of this board.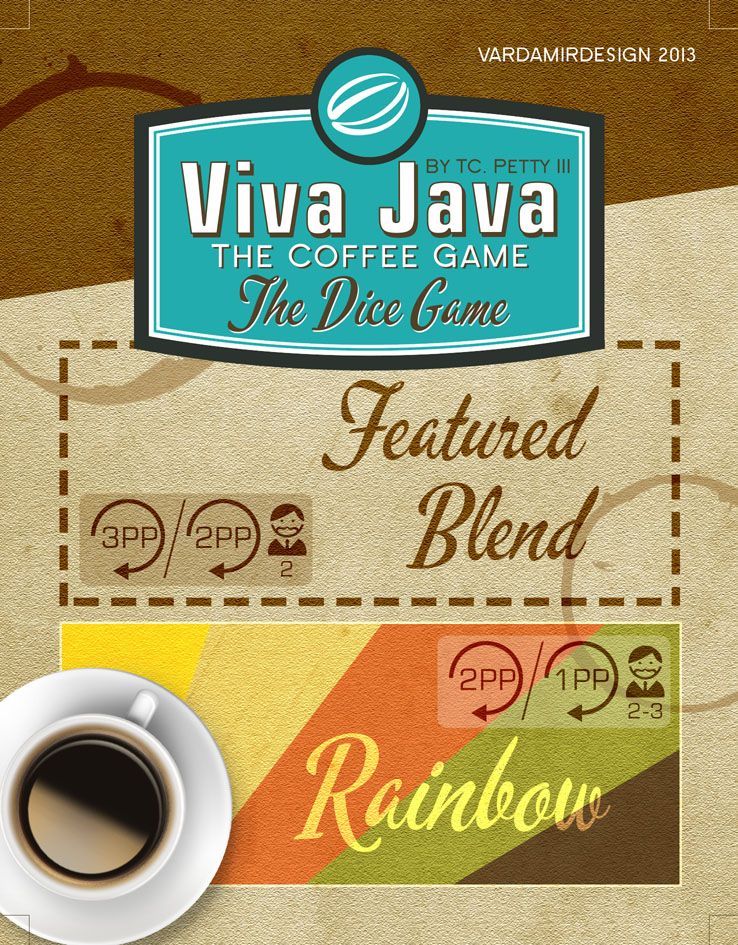 2. Research Tracks & PP Points
The original files come with pen and paper version of player mat that keep tracks player's points and researches but we decided to keep it unified with one single public board that keep tracks all players.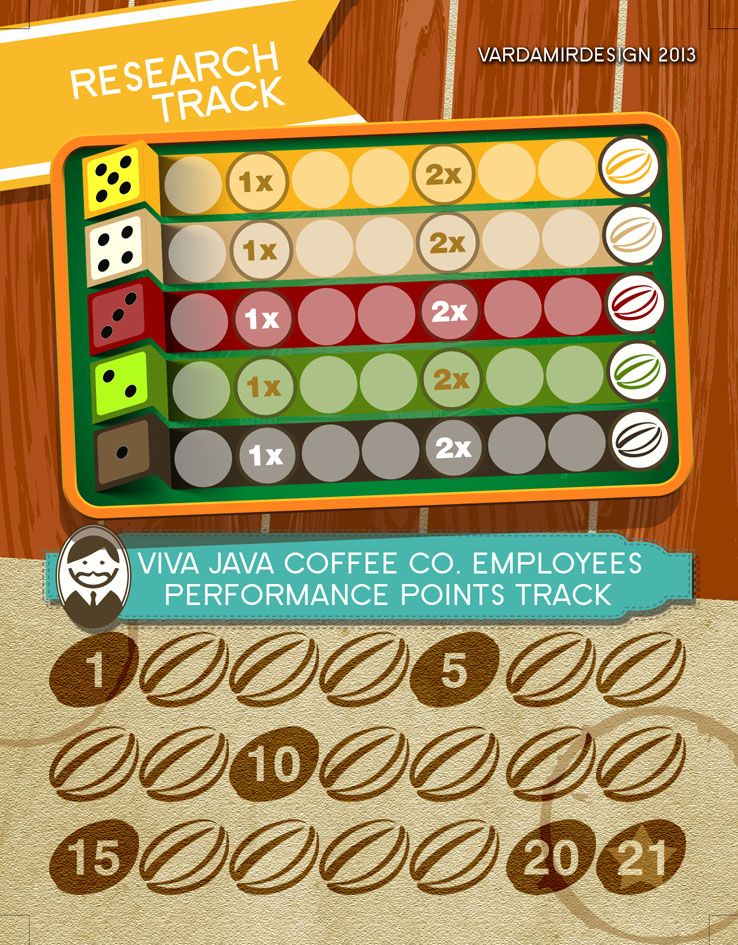 3. Flavor and Abilities
This modular board is the most delicate part, I created 4 types of this board since there are 4 types of game mode (Lite, House, Advance and Intern). Players can choose which mode they want to play so modular board seemed very suitable for this. I planned to make it into 2 boards with double sided. Lite and Advance in 1 board and House and Intern in one board.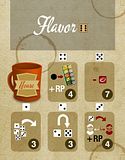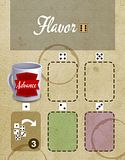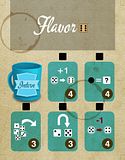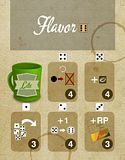 4. Abilities
As you can see the original pnp files use round discs for the abilities but, the problem is still the same, we cannot afford round shapes in the design. So I changed the round discs into square tiles.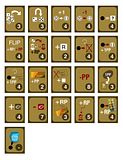 5. Turn Order
This is the last section of the modular board and I decided to place the turn order breakdown for easier game play experience. Of course in this game the ability descriptions are essentials and for this cause there is no other way than reference on card. But anyway, here is the turn order board.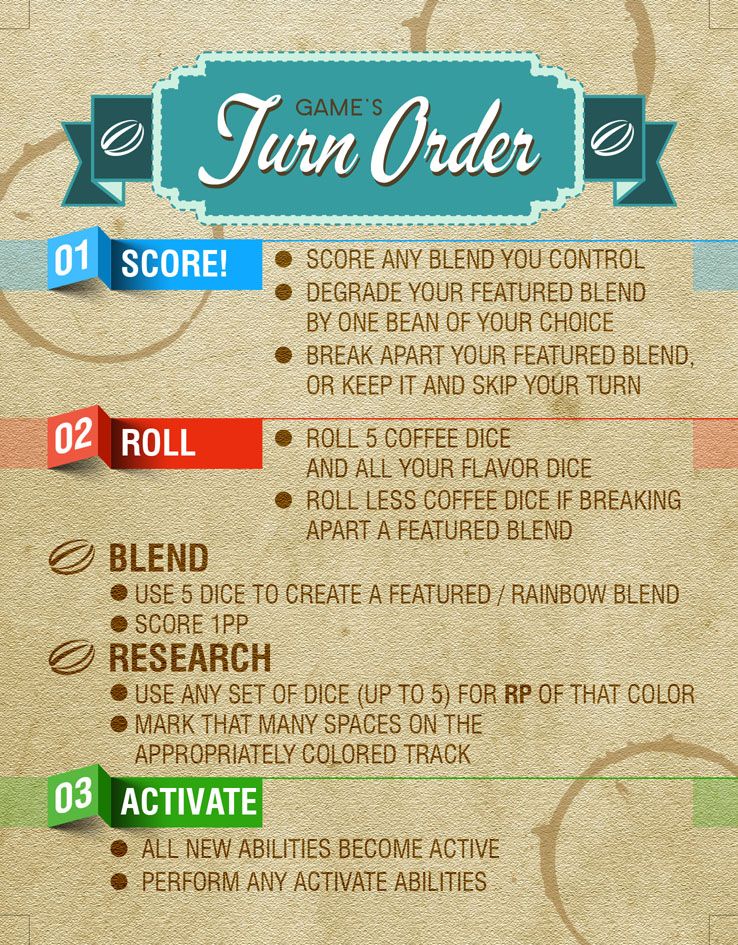 6. Other Components
There are other components like 2 types of 6-sided dice, tokens, player markers and others. These can be substitute with miscellaneous game components.
The game has not reach produced stage yet since there are technical stuffs that need to be decided.

_________________
"I am the Harbinger of Menoth, his vessel on Caen. Through me the creator speaks, and he has much to say."


- The Harbinger of Menoth to the Synod-


-------------------------------------------------------------------------------------------------------------------------------------
BG Lineups | Wishlist
fortheloveofthegame