This game is a hidden gem, and of course I decided to print and play the game with custom theme.
So here it goes....
The Color Card set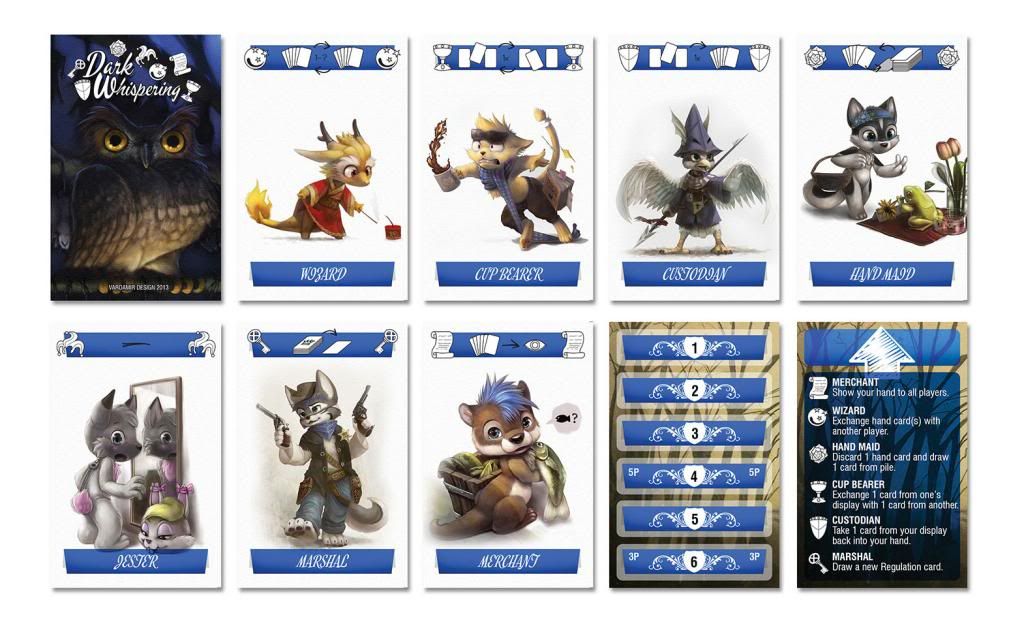 As you can see from the above image, I include the back side of the card as well alongside the 7 character cards and 2 card for reference and point tracker.
One note on the characters, I had to change Treasurer into Merchant for the sake of the theme and image (couldn't find the exact image for this char), but I kept it thematically and functional. As Merchant selling their goods, he needs to show all his goods to others.
The rest of the characters' images are also thematically chosen.
Ain't them cutie?
The Regulation Card set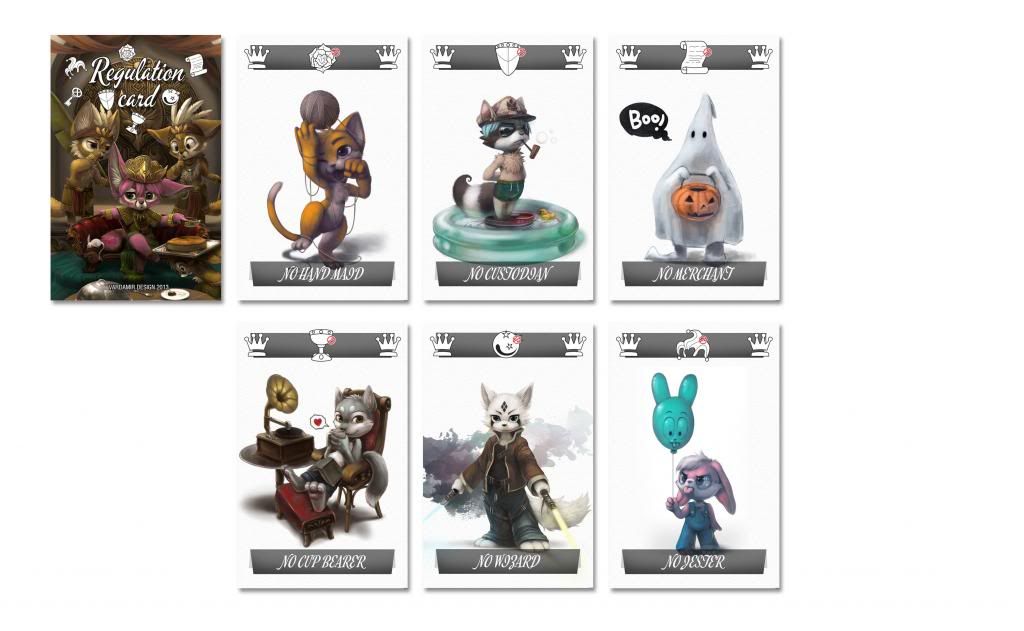 For you who already know the game, you might be wondering what are these cards? Well, these are King's card on the original set, but I changed it into "Regulation Card", again for the sake of the theme. I came up with the idea of a Ruler who declares a Regulation each time it's triggered. A bit of sense in these part, you can see or guess it based on the artwork at the back of the card.
Brown Backed Cards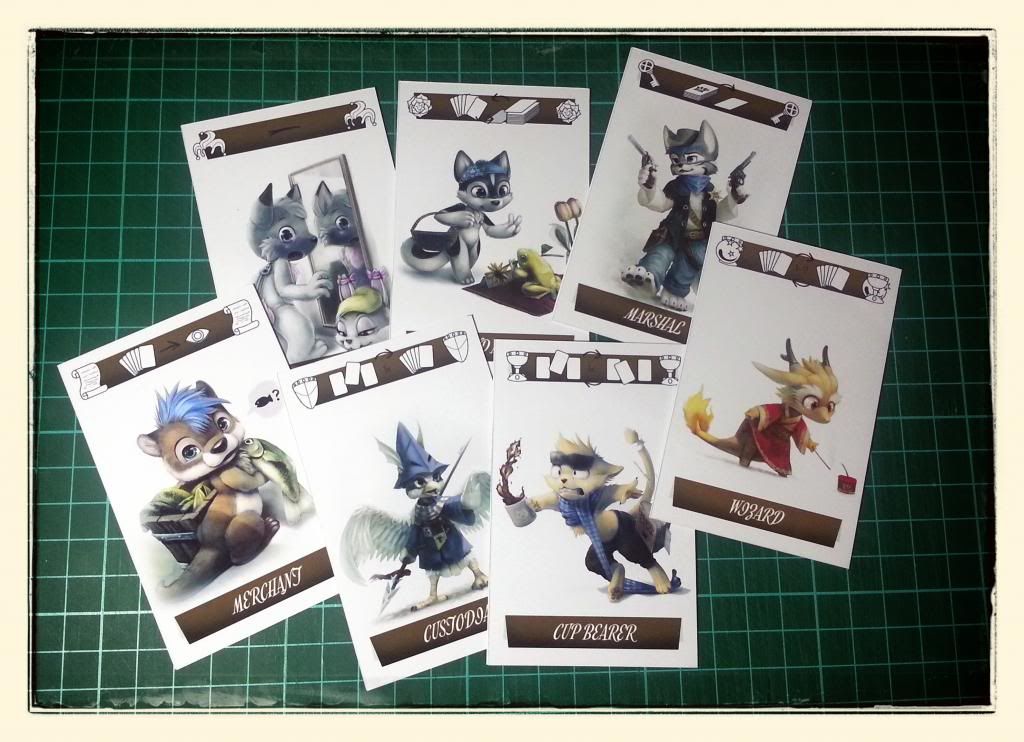 Color Card Set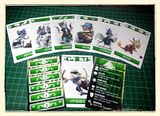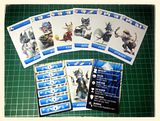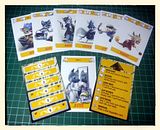 If you notice, I omitted the set icon / emblem. Not really important though and won't affect game play. It only useful for color blind players, to differentiate the color, they could use the icons.

_________________
"I am the Harbinger of Menoth, his vessel on Caen. Through me the creator speaks, and he has much to say."


- The Harbinger of Menoth to the Synod-


-------------------------------------------------------------------------------------------------------------------------------------
BG Lineups | Wishlist
fortheloveofthegame