Under a commission by a friend to do the PnP version of this game.
I decided to do it in Watchmen theme. So here it goes, all the cards with custom board and ruleset.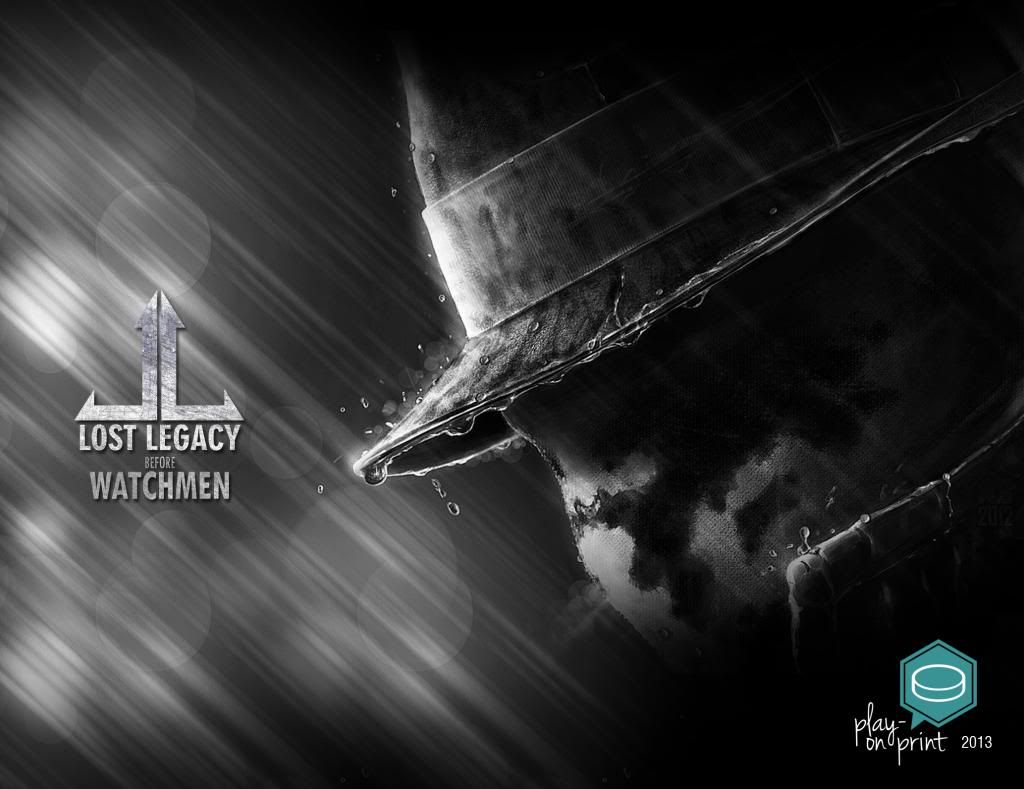 I decided to use custom storage box, just like my other PnPs. So this would be the box cover. Limited Edition as it will only available upon request of an additional box.
The game itself comes with 2 different sets of cards. Originally these sets are called Basic Set and Expansion Set. I did a thematic approach and alter their names. Here are the two sets and the cards manifest.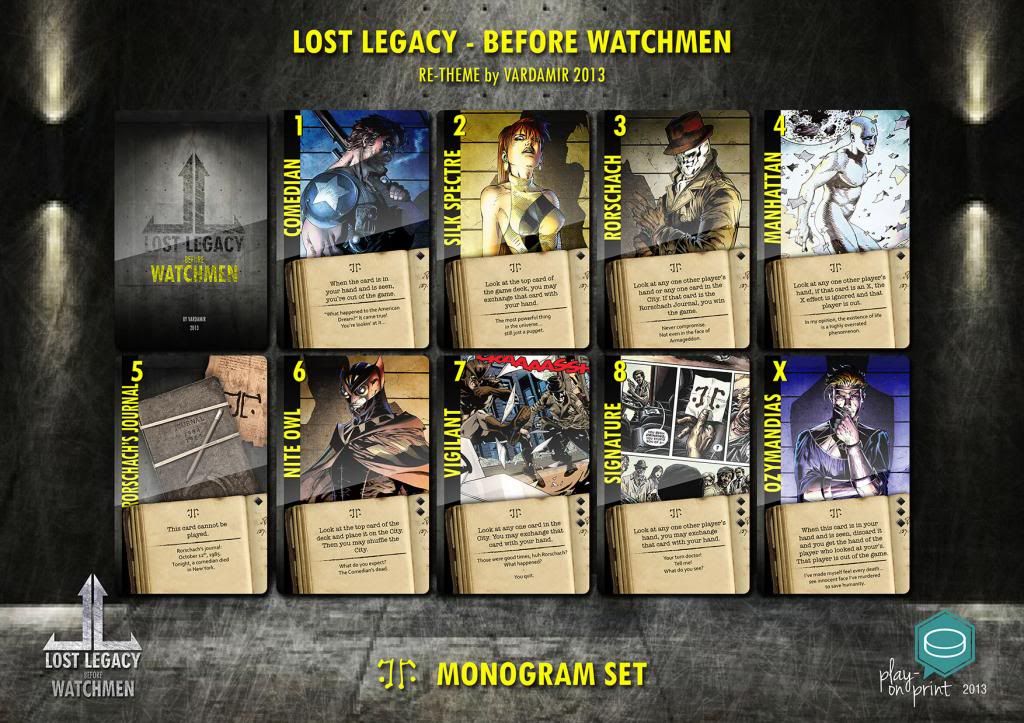 The Monogram Set (originally Basic Set). I chose the name based from the Monogram symbols that's been used by Rorschach as his signature.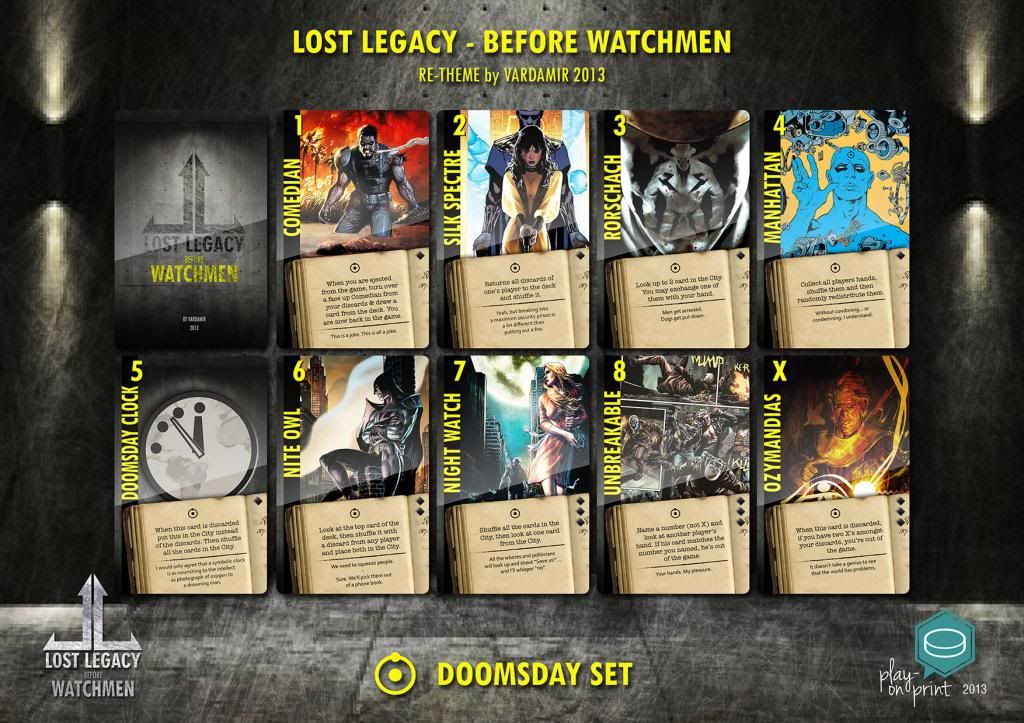 The Doomsday Set (originally Basic Set). I chose the name based on the importance aspect of the Doomsday Clock as a symbol upon the story (I used hydrogen atom symbol on Dr. Manhattan's forehead, for he's apparently the doom of the world).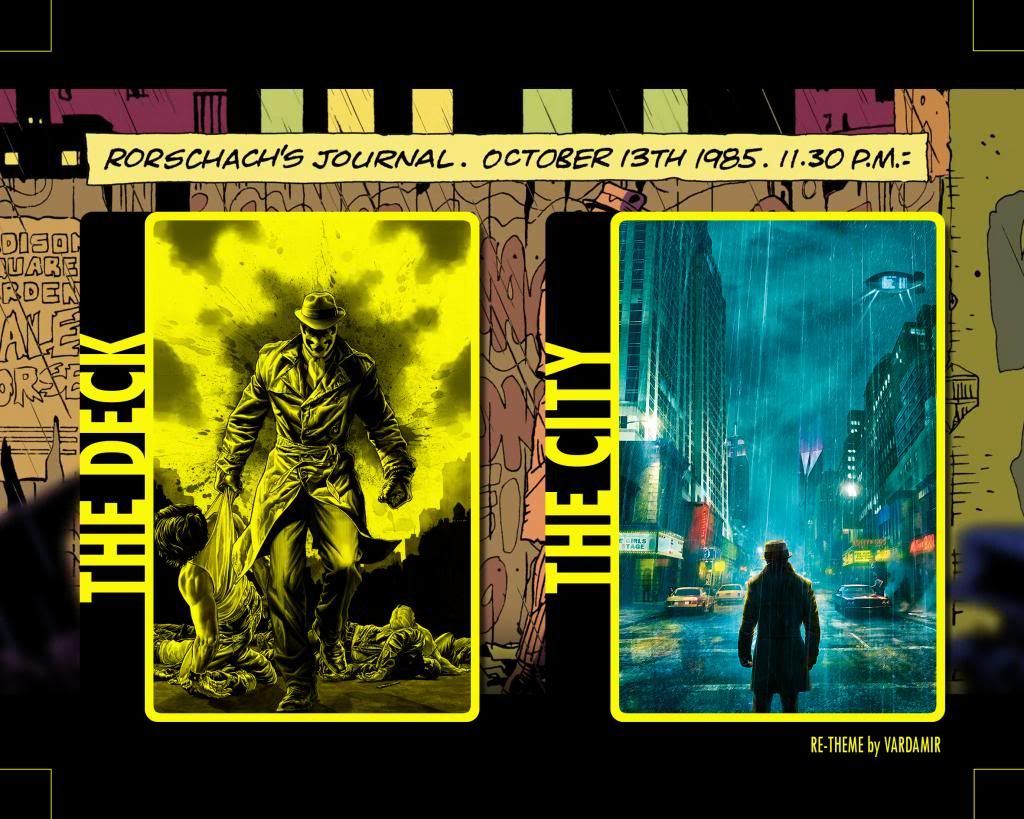 The game board. Originally, there is no board in the game. I just decided to make a custom board to place the deck and the City (originally the Ruins from the game).
ENJOY!

_________________
"I am the Harbinger of Menoth, his vessel on Caen. Through me the creator speaks, and he has much to say."


- The Harbinger of Menoth to the Synod-


-------------------------------------------------------------------------------------------------------------------------------------
BG Lineups | Wishlist
fortheloveofthegame