Hiyaaaaa, sori for so late update. Tiba2 banyak kerjaan, udah gitu printer rusak lagi, jadi ga bisa ngeprint
. Anyway, here's the last components:
This is the player board (cause having player board is always awesome!). Ada 2 status penting, agriculture dan economy. Basic idea sih player bisa develop kingdomnya dengan menaikkan Agriculture dan economy (untuk food dan gold, respectively). Tapi ada sedikit perbedaan, km dapet food jika agriculture mencapai threshold tertentu (tergantung jumlah city) dan kemudian agriculturenya dikosongi. Sedang economy ngga turun, dan km dapet gold tiap turn, tergantung posisi economynya (and bisa forced taxation juga).
Reputation, simple. Bisa positif, bisa negatif, nanti berpengaruh terhadap recruit2 orang.
Hand-size yg didraw tiap awal turn tergantung dari jumlah city yg km miliki.
Dan ini token2nya: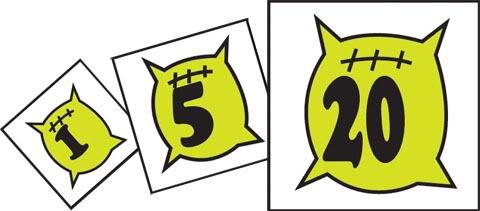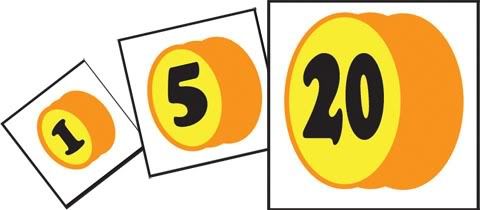 Food and Gold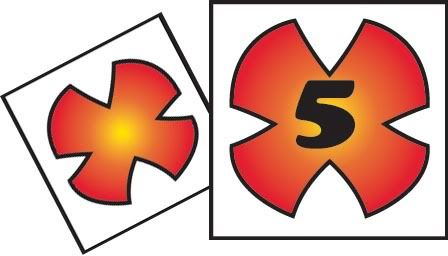 Serta damage token.
Sisanya tinggal player aid harusnya, tapi ngerancang2 player aid, malah jadi 90% rulebook. Ga gampang juga bikin player aid
.
To the questions:
Bloodlush wrote:
mot usul kalo recruit officer yang masih bebas ok pake fame req tapi kalo recruit yang officer orang rasanya butuh 1 stat lagi Loyalti soalnya harusnya di RTK kan ada bbrp officer yang loyaltynya gede gitu jadi ga sembarangan betray lol
Udah sedikit disimulasikan kok dengan affinity itu. Kalo kingdomnya sama, bisa lebih mudah recruitnya. Selain itu, waktu km recruit officer dari player laen, player tersebut bisa counter-persuade kok, jadi bukan tanpa perlawanan.
Steve wrote:
mot, ada kartu Trap ngga, tapi success-nya roll dadu, semakin tinggi INT, semakin besar modifier-nya, bisa Boulder, Flood, Fire, dll
Unfortunately ngga ada
. Mengingat di game samkok biasanya juga cuman fire anyway, laennya bener2 kalo adapun very restricted di lokasi pajuritnya, akhirnya aku sedikit abstractkan menjadi special ability officer. Contoh liat ability Zhuge Liang itu. Anggaplah saking canggihnya trapnya sampe bisa heal dan damage musuh sekaligus (makanya waktu Liu Bei kabur dari Cao Cao bisa selamet
).