Guys, i don't know if this appropriate or not. If so, then sorry i guess.
I recently owned a copy of The Resistance, and had the chance to played it thrice last Friday.
The game was fun and engaging and really work with lots of players (5-10 Players), quick, simple and easy to carry.
Now, the artworks are good, but it had come to my mind that it would be awesome if i could re-make the artworks in Mass Effect theme.
So, here are the results in the last week. Not 100% complete, but presentable (i just miss the board).
If you all know Mass Effect or maybe played it, you would know that the game is awesome and really had powerful storyline.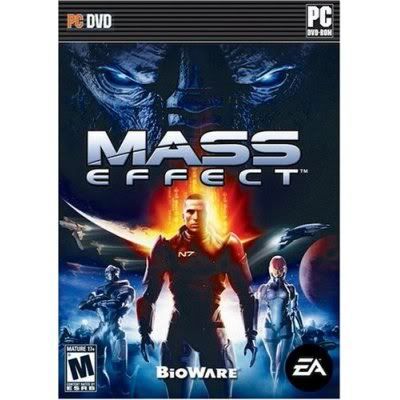 So i decided to divide the characters (as Spies and Resistance) and did the mission cards based on the main story plot.
Mostly i used blue colored tabs for Resistance cards along with approved and success cards. And red colored tabs for spies cards along with declined and failure cards to differentiate both of the sides.
So... enjoy...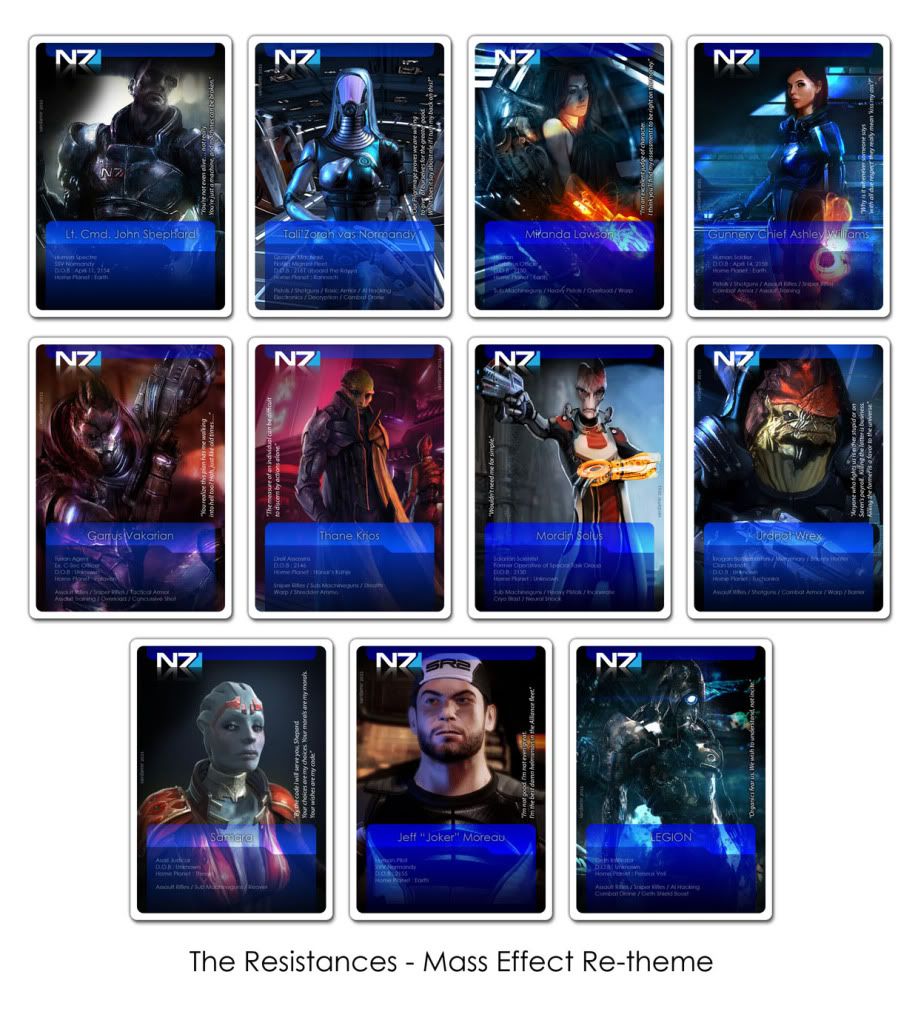 The Character Cards - Resistance
Okay it supposed to be 6 Characters on the resistance side, but i made it 11 for the sake of variation and there are good characters that i couldn't afford to lost. So when played with 10 players, i guess we all should pick 6 out of 11 characters of The Resistance.
Miss 1 character, maybe i'll add it later (Kaiden Alenko)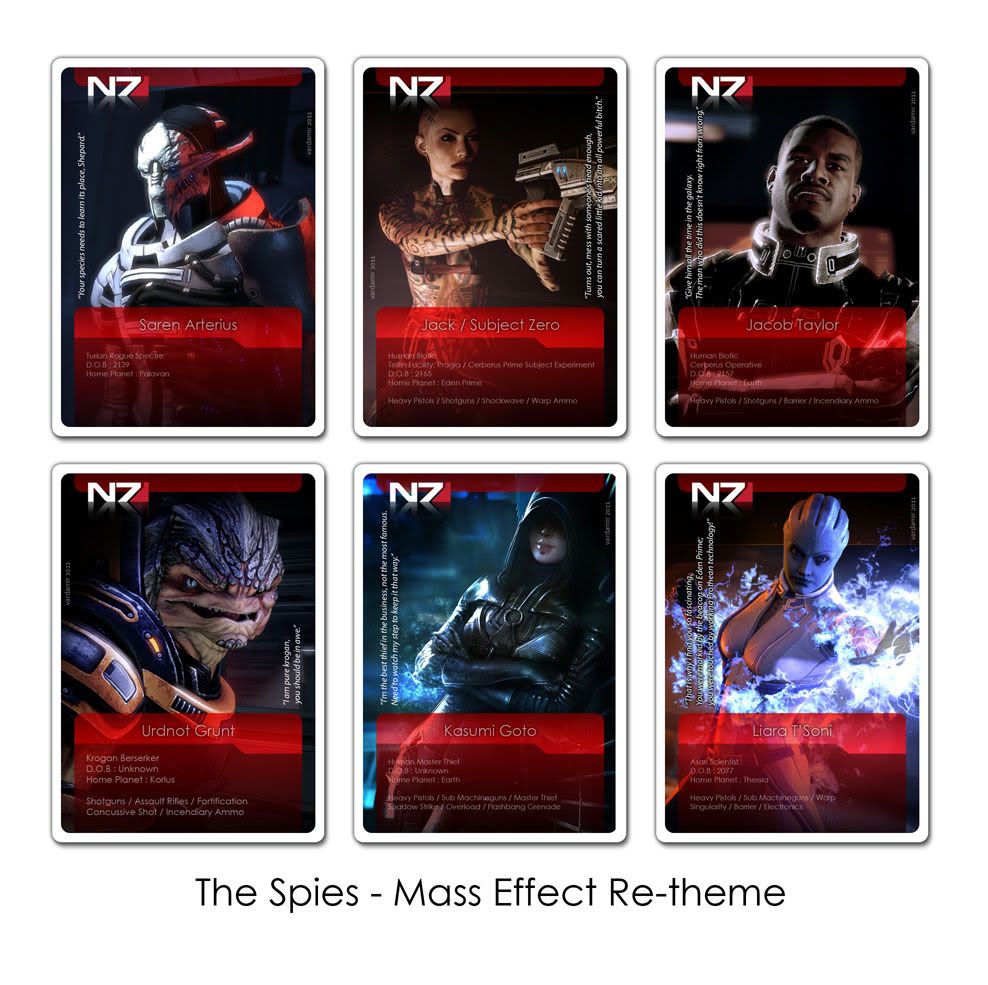 The Character Cards - Spies
Same here like the resistance cards, there are 6 characters from possible 4.
I guess i'm not finished yet. Still need to add Matriarch Benezia & Morinth.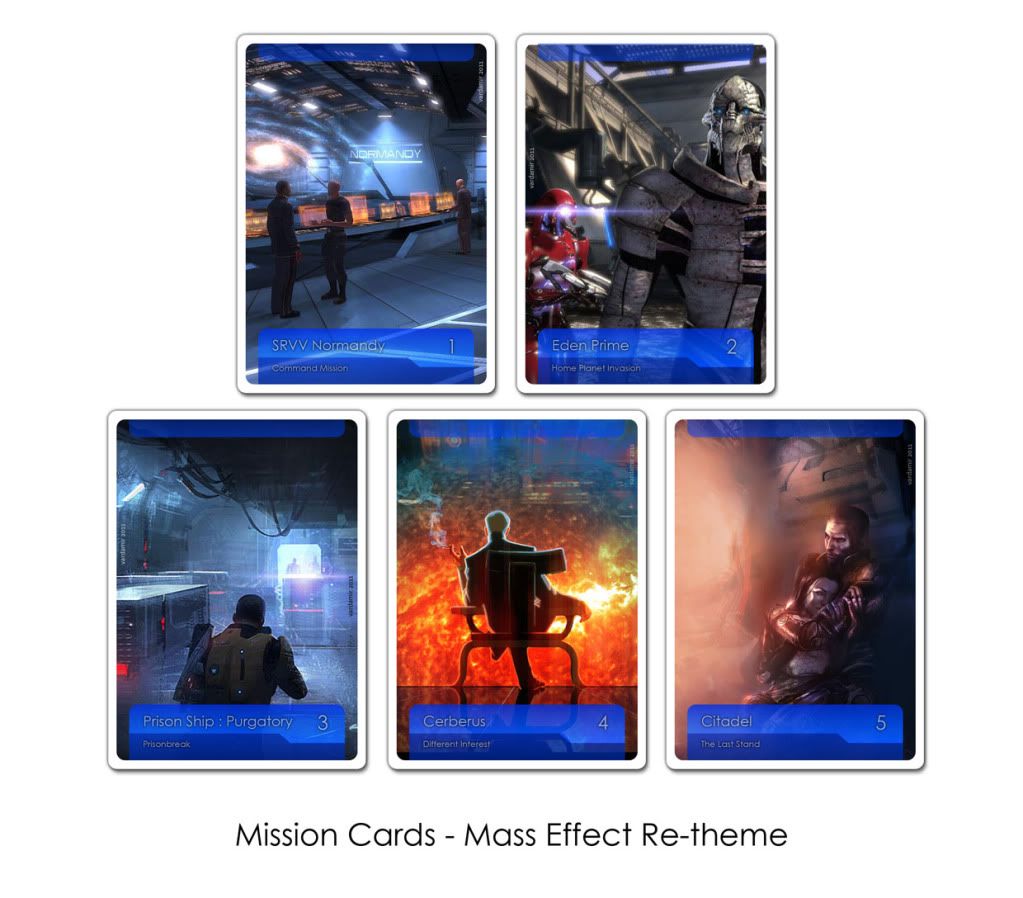 There are 5 mission cards. And i did my best to pertain the plots in correct order (even i need to omitted several important plots because i don't have the image resource).
So here they are:
Mission 1 - Start from the command deck of SSV Normandy.
Mission 2 - Eden Prime, Geth's invasion Investigation
Mission 3 - Prison Break at Purgatory, Blue Suns Mercenary Prison Ship. Help Jack / Subject Zero escape.
Mission 4 - Cerberus, The different ways and perceptions from one's intention. The Illusive Man real motif.
Mission 5 - Citadel. Saren's invasion on Citadel with the help of The Reapers.
As stated clearly.
Leader Card, Voting Cards & Team Cards.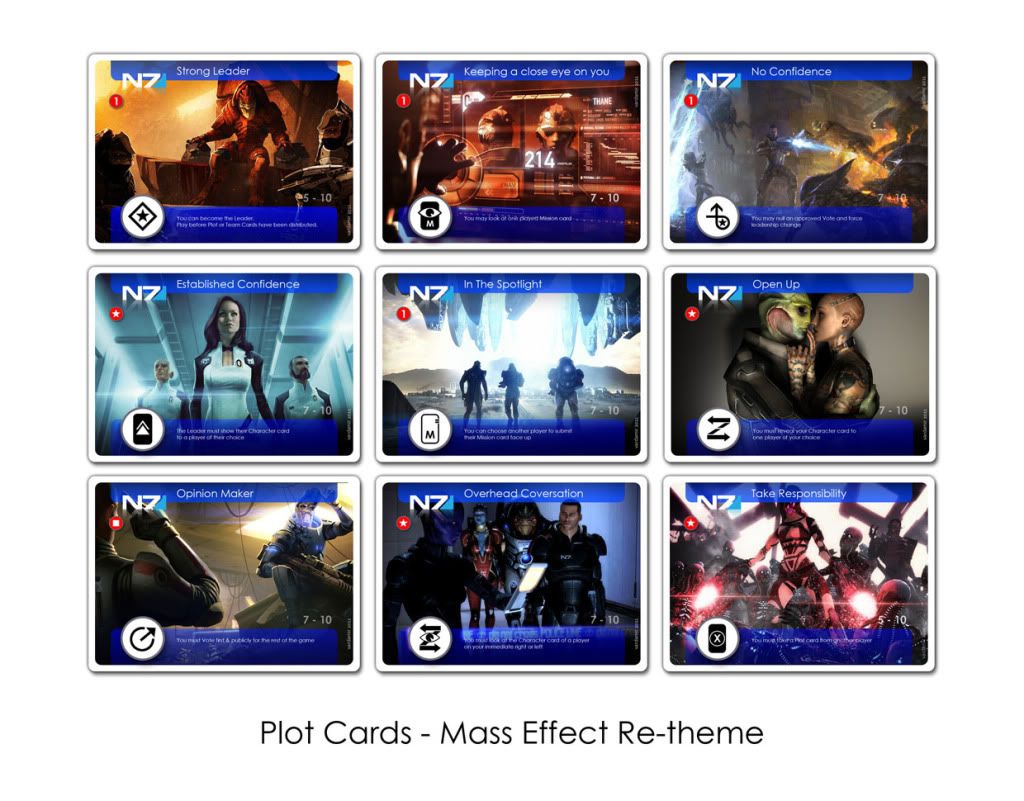 The Plot Thickens.
These are the expansion plot cards.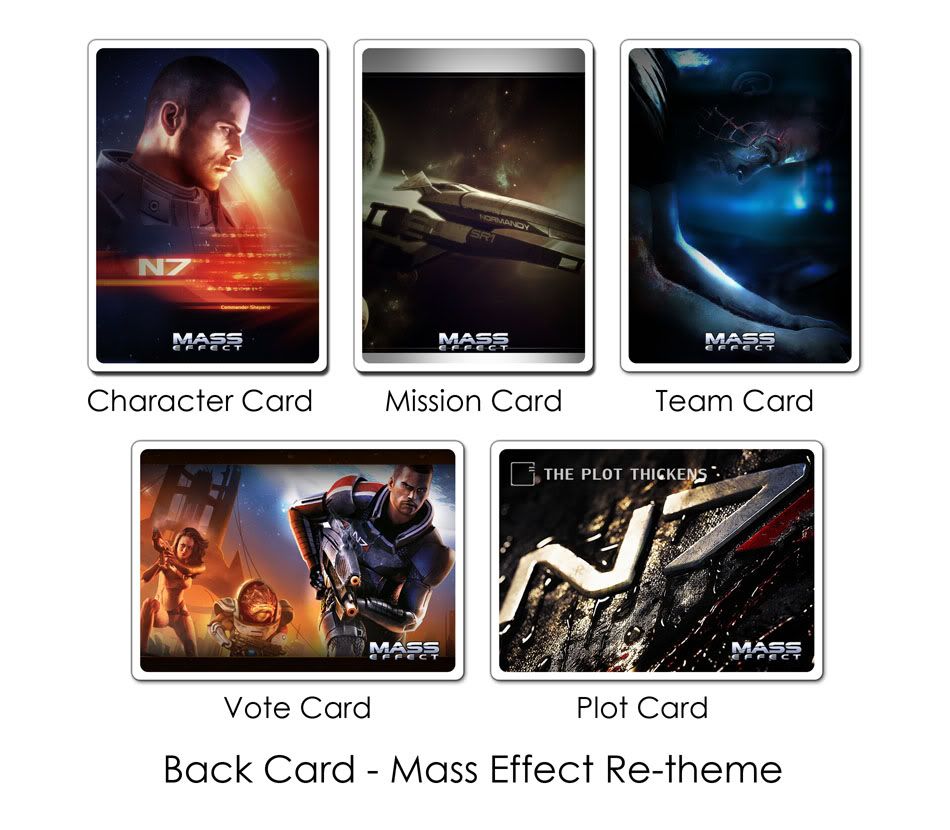 Back side of each card types.
Feel free to comment and give suggestions. I haven't remade the board yet, i will ad it here once i have.
Thx.