Just got the game last week and for first time players, the event symbols on the player boards might confusing and unfamiliar. So, I thought a player aid should be a lot of help. Importantly the event symbols information.
So here it is my custom player aid for Myrmes, double side card in the size of 65x100 mm (7 Wonders card size).
Printed in glossy paper (temporarily, I prefer mate or inkjet) and sleeved in premium sleeves from Mayday Games.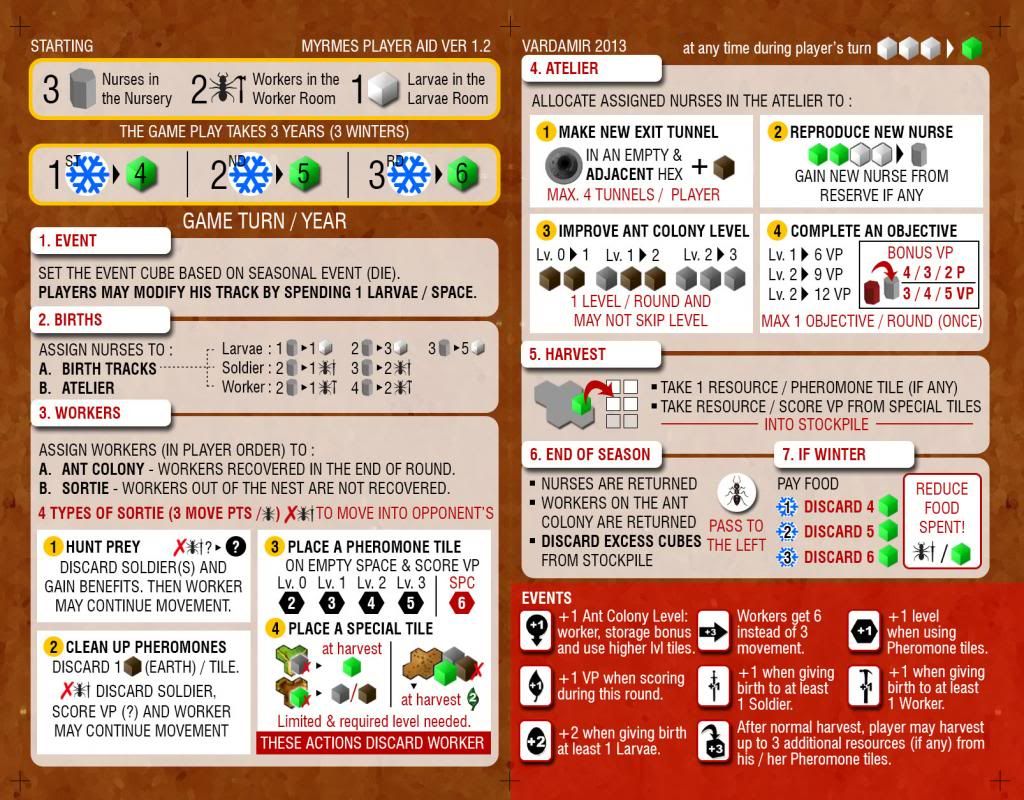 Hope this help and useful.
You can download the file on the BGG files section as soon as it's approved by BGG admin.
Enjoy.
EDIT: Revised version is here..
Tercantum revisi dari player aid dengan version 2.0!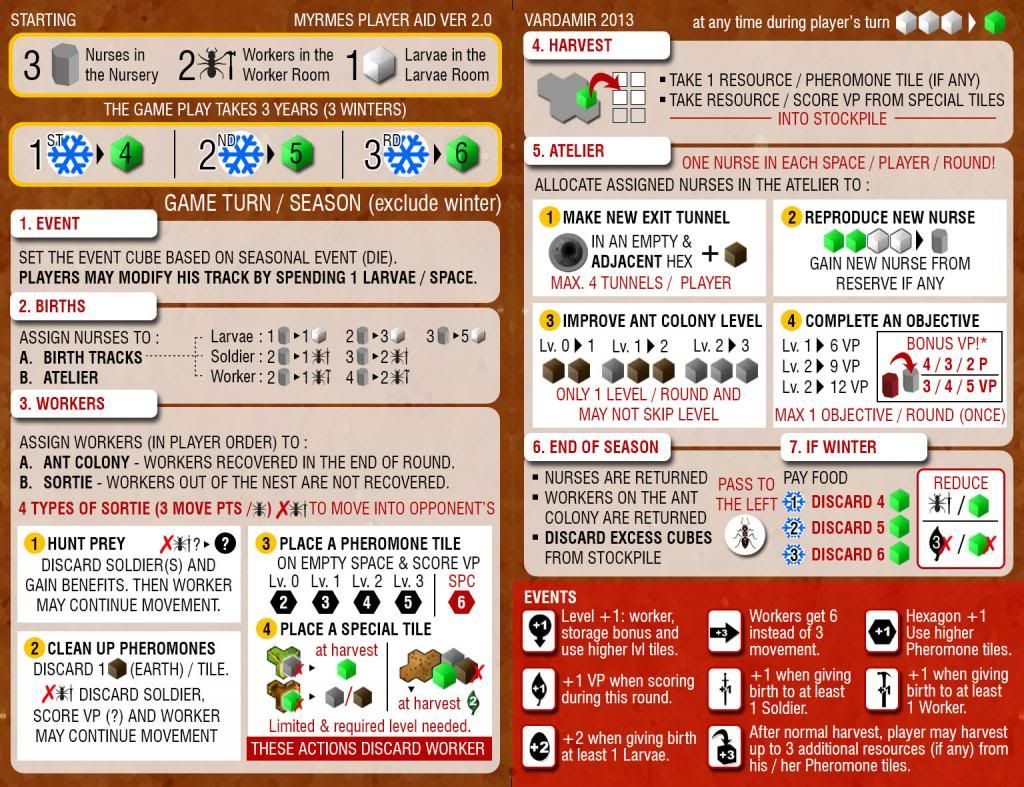 OBJECTIVES REFERENCE SHEET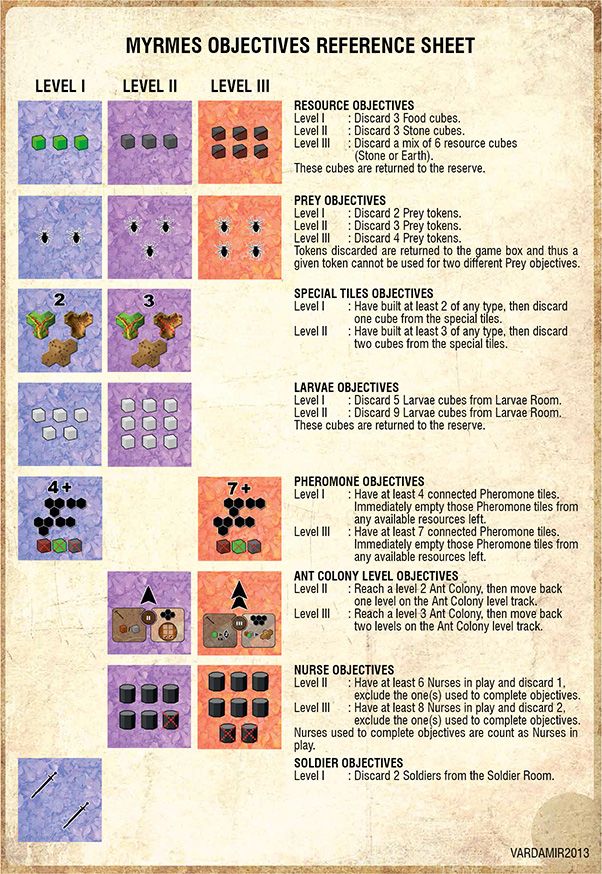 _________________
"I am the Harbinger of Menoth, his vessel on Caen. Through me the creator speaks, and he has much to say."


- The Harbinger of Menoth to the Synod-


-------------------------------------------------------------------------------------------------------------------------------------
BG Lineups | Wishlist
fortheloveofthegame